Pit Posse Compression Test Kit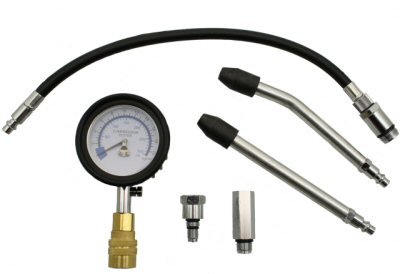 Photo Gallery
Part Number: 202-20
Availability:
Product Information
Pit Posse Universal Compression Test Kit includes a shock resistant gauge that reads 0 to 300 p.s.i. with bleed valve. It includes a flexible hose with 10mm, 12mm, 14mm and 18mm spark plug adaptors along with straight and angled extension quick change tubes and a quick connecting coupler.
Universal
Shock Resistant Gauge with Bleed Valve
Gauge Reads 0-300 PSI
Hose with 10mm, 12mm, 14mm & 18mm Spark Plug Adaptors
Straight & Angled Extension Quick Change Tubes
Quick Connecting Coupler
Convenient Carry Box
Made in Taiwan
Various unlisted makes/models
Quick Links
Charts & Info
Can't Find A Part?
Join Us!