Minarelli Clutch Assembly - 112mm Clutch Bell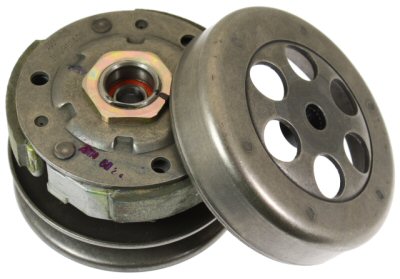 Photo Gallery
Part Number:161-177
Availability:
$49.99
Product Information
Clutch Assembly with 112mm Inner Diameter Clutch Bell for 50cc 2-stroke Minarelli 1PE40QMB Jog engines.
Overall Diameter: 120mm
Inner Diameter of Bell Housing: 112mm
Pulley Spacing: 25mm
Number of Splines (clutch bell): 16
Various unlisted makes/models
Quick Links
Charts & Info
Can't Find A Part?
Join Us!